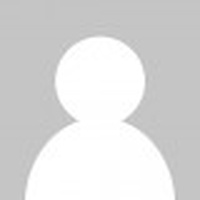 #InspiringTheBusinessWorld The CEO Magazine is more than a premier business title: we are a source of information, inspiration and motivation for the worlds most successful leaders, executives, investors and entrepreneurs. An iconic, global media brand, we inspire and promote excellence and luxury within the business world. Through our four editorial cornerstones Inspire, Innovate, Invest and Indulge we delve deeper into both the professional and personal lives of business leaders, exploring the lifestyle interests and pursuits of this affluent audience. Our content creates conversations on all platforms, while our voice is the one that matters to decision makers and game changers. Four business magazines The CEO Magazines headquarters are in Sydney, Australia with regional offices in Stockholm, Singapore, Philippines, New York and El Salvador. We have tailored editions for four geographic regions: The CEO Magazine Australia & New Zealand The CEO Magazine EMEA The CEO Magazine Asia The CEO Magazine India & South Asia The CEO Magazine North America Each edition features our iconic Executive Interviews section, which profiles some of the worlds most accomplished leaders and CEOs such as Arianna Huffington, Richard Branson and Gina Rinehart. Executive of the Year Awards The CEO Magazines prestigious Executive of the Year Awards (visit executiveawards.com.au to learn more) are held annually in Australia. Hundreds of executives from highly respected and innovative brands attend the black-tie event to celebrate the amazing talent that exists in corporate Australia.
Social Accounts and Publishing Websites
The CEO Magazine has been identified as active on the following social accounts and publishing websites.
Topics
The CEO Magazine has been identified as active on the following topics.