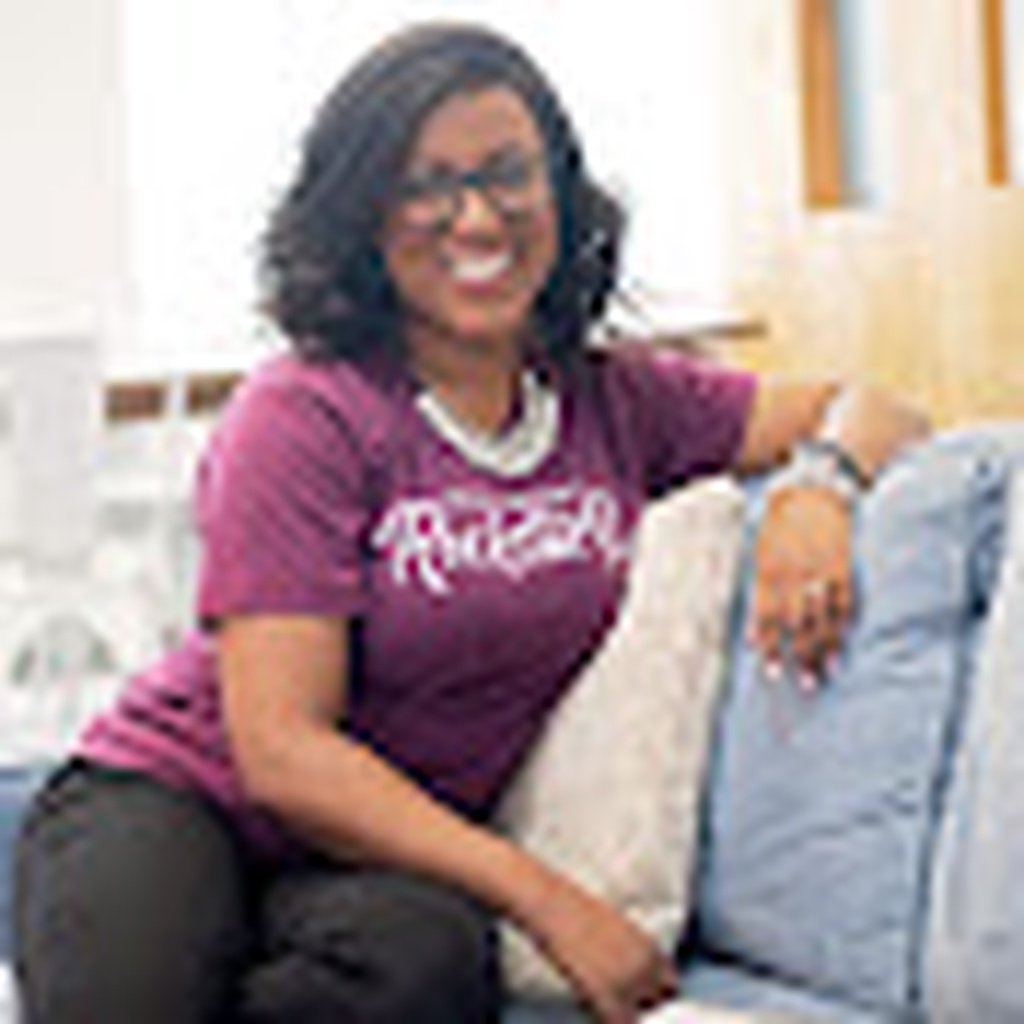 Social Media Strategist | Helping passion-led online businesses impact & empower more people using social media.
Whether you're looking for consistent social media content, to increase customer engagement, or to grow a following of potential buyers, I'm here to help you find and connect with your community online.
Hi, I'm Andréa Jones — And I'm fiercely committed to helping businesses and podcasters build profitable communities online through simple social media solutions. Named one of Social Report's top marketers to follow in 2019, my passion for what I do shines through with my private clients and students as well as on my podcast, the Savvy Social Podcast.
Here are a few ways you can get a sense of what working with me is like:
💡 FREE COURSE: https://onlinedrea.com/free
💡 LISTEN TO THE PODCAST: https://onlinedrea.com/podcast
💡 CONNECT WITH ME ON INSTAGRAM: https://instagram.com/onlinedrea
Are you ready for your social media to work as hard as you do?
If you're looking for something more solid than crossing your fingers and hoping for the best, I'd love to partner up with you!
Here's what clients are saying:
➡️ "I didn't expect overnight results but within in the first six months of working together, the activity on social media garnered my company a $30,000 contract." – Victor Adefuye
➡️ "If I learned nothing else from 15 years of being around CEOs of the worlds' largest corporations, it was: surround yourself with experts. Andréa definitely falls in that class, and I have no hesitation recommending her services to others." – Lori Ryerson
➡️ "Andréa's efforts in marketing and generating article content has increased engagement by more than 20% for my company. " – Elle Benet
Want to work with me? I'd love to chat! Let's get a conversation going through email: [email protected]
OnlineDrea Inc. Social Media Strategist & Host of the Savvy Social Podcast Andrea Jones is fiercely committed to helping businesses and podcasters build profitable communities online through simple social media solutions. She's been featured in places like Hubspot, Aweber, and WordPress. She's also named one of Social Report's top marketers to follow in 2019.As the host of the Savvy Social Podcast and the creator of SavvySocialSchool.com, Andrea is dedicated to simplifying social media through easy-to-follow courses, professional guidance, and community support. Outside of teaching and training, she spends most of her time serving her full service clients and practicing what she preaches by implementing organic social media strategies for businesses and brands that want to grow an engaged audience online.You can find her online at OnlineDrea.com or on Instagram @onlinedrea. Fort Erie, ON
OnlineDrea Inc. Social Media Strategist I team up with busy entrepreneurs to develop and implement social media solutions, freeing up time so that they can focus on what lights them up about their businesses. And I can do the same for you.Whether you a coach, podcaster, blogger, business owner, or creative entrepreneur, my job is to help you connect with your ideal customer on social media and build a meaningful relationship. I serve my clients through done-for-you services and DIY trainings.Your brand deserves a strong online presence, and that's what I've delivered to nearly a hundred satisfied clients since 2014.Want to connect with me? Here are a few ways you can:1 // BOOK A CALL — https://onlinedrea.com/meeting2 // FREE MINI-COURSE — https://onlinedrea.com/free3 // LISTEN TO THE PODCAST — https://onlinedrea.com/podcastLooking forward to connecting with you! Southern Ontario, Canada
Savvy Social School Founder The Savvy Social School is the BEST training and coaching resource for online entrepreneurs and digital content creators who are tired of GUESSING and STRESSING about social media.If you're looking for a simple, easy (and fun) way to use social media as a tool to grow your business, the Savvy Social School is your source for mindset, strategy, and implementation guidance.Here's whats included in your membership:✅ Full Instagram Course✅ Full LinkedIn Course✅ Full Social Media Starter Course✅ Full Social Media Graphic Design Course✅ 1000 + Done-for-You Social Media Posts✅ Weekly live strategy calls✅ Special Guests Trainings with Q&A Sessions✅ … and so much more!Learn more: SavvySocialSchool.com
SocialMediaforPodcasts.com Founder Get Your Podcast the Attention It Deserves!I'm a social media strategist and podcaster dedicated to getting your podcast the attention it deserves through dynamic social media content and growth solutions.As a podcaster myself, I know how challenging it can be to juggle social media management (along with everything else that comes with running a podcast).Whether you need help with posting regular content or you want to grow an audience of podcast listeners, I'm here to help!Learn more about how I help podcasts: https://socialmediaforpodcasts.com/meeting/
Marriott International Spa & Fitness Center Supervisor +Pivotal member of the Atlanta Marriott Marquis social media engagement committee. Responsible for implementing "real" pictures as well as launching the use of QR codes throughout the hotel increasing overall engagement on Facebook by 1.1% and Twitter by 7.8%.+Raised Overall Guest Satisfaction for The Spa at the Atlanta Marriott Marquis from a 88.5 to 89.4 from April – December 2013.+By March 2014, The Spa was the number one spa out of all the Marriott International hotel spas in Guest Satisfaction.Increased Profit as % of Revenue from 5.02% to 27.43% from May – December 2013 Atlanta, Georgia
Spa Sydell Assistant Manager +Achieved top sales associate in the company in 2012 commissions for series packages sold.+Received a record promotion from Front Desk Associate to Assistant Manager in four months. Buckhead, GA
Monster Marketers Web Content Manager +Worked closely with book author Hudson Flynt on his book Reconquer America before and after publication with researching, editing, publishing, promoting, and marketing.+Achieved a strong, visible social media presence and developed concepts with viral potential; continuously monitored online public relations and ensured the success of client programs. Lawrenceville, GA
Georgia State University GSU Players Marketing Director + Organize and plan events for students involved with the student-lead theater club.+ Coordinate traditional and social media marketing strategies with fellow board members for upcoming events and shows. Atlanta, Georgia
Copy Cats for Kids Children's Entertainer Entertainment for children's parties as Princess Tiana from Disney's Princess and the Frog Greater Atlanta Area
Regal Entertainment Group Concessions/Box Office Shift Leader + Ensure staff completed daily duties.+ Assist management in opening/closing procedures such as counting cash, making schedules, etc.+ Assured client satisfaction from box office to concession stand to auditorium. Buford, Georgia
Bachelor of Arts (B.A.) English Language and Literature, General Georgia State University
Associate of Arts (A.A.) English Language and Literature/Letters University of North Georgia
Social Accounts and Publishing Websites
Andra Jones has been identified as active on the following social accounts and publishing websites.
Topics
Andra Jones has been identified as active on the following topics.