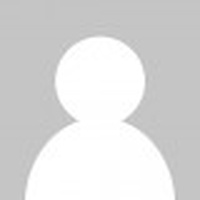 Hi, this is James from Stock Guru, I hope you're having a beautiful day,You are probably here to learn about my investing strategy that I have been using for the last 17 years!My Charts, My psychology of trading and money, when to buy and sell, DCA, fundamentals, technicals, how to use the Stock Guru Alert Bot, how to protect your wealth and grow your assets, investments, and finances.STOCK GURU ALERT BOT INSTALLATION NOW INCLUDED! Maybe your one of my 47,000 subscribers/investors on Youtube, http://www.youtube.com/c/StockGuruYouTubeMy students have made more than a BILLION USD in the US stock market using my strategies. Maybe, you were just scrolling through youtube and found me.But welcome, I'm glad your thinking of becoming one of the 1600 students taking this course. It seems like you're ready to break out of your 9 to 5 or old way and get started with learning to become an investor and join the game of billionaires. You have read books, taken courses on investing and trading before… but found them all to be outdated, or worse, wrongOr maybe you even tried your hand at trading and investing based on some "hot tips"…Or worse…you listened to the news channels and followed their advice..And got burned.I'm not shocked. It happens to everyone. It happened to me too.You can piggyback off my trades anytime you want.https://www.youtube.com/channel/UCtR_Pn4XLjLU53LhRqYrJTQ/joinAnd probably make a killing. (beautiful) But that's just a drop in an ocean.I can't be with you all the time, and monitor all your trades!You need to learn how to do this yourself.And I've taught tens of thousands of students, its easy and clear as day and I hope your going to learn it to!You do not need to have a finance (or any other) degree to learn this. What James, fundamental AND technical? I've never heard that before. Most people think that fundamental and technical analysis are two separate ways of seeing the valuing stocks and companies.If both of them make perfect sense, then why not use both to beat the market?You don't need to be super patient like Warren and get to 50 before you're rich enough to live your life….….or be terrified that it's been a year and your stock still hasn't doubled..What if you pick the wrong company? (Wait till you're 50 to find out! What BS.)But, on the other hand – you don't want to be a day trader with abnormally high blood pressure……constantly watching every tick …terrified whenever the market moves a tick against you.No.You want the best of both worlds.From fundamental analysis✔️ What industries are going to dominate in the future✔️ Which companies have high growth potential in the long run(I'm talking 10x returns here)✔️ Which companies can give you cash flow with a good return on investment✔️ Which companies are pandemic proof✔️ Which companies have huge cash on hand to invest and grow ✔️ Which companies you can just buy and forget✔️ Gain a deep understanding of what is actually happening inside the company✔️ Understand how political and economic factors affect companies….and much moreFrom technical analysis, you will learn✔️ What is the right time to buy and sell stocks, the exact prices✔️ When the market falls, do you hold on, add, or sell?✔️ Predict and be prepared for market crashes✔️ Know where "smart money" is investing their cash✔️ Which industries and companies are "on trend"✔️ Identify golden "once-in-a-lifetime opportunities before everyone else…the list goes on..Now look, I've helped a lot of people make money from my adviceBut that's just giving you fish.What do you do when you're on your own, staring at RED on your portfolio?You need to learn how to do this yourself.This is why – I created this course.I'm going to teach you how to fish!So you can learn to catch those sharks (ahem, whales) for yourself!An overview of my simple 2 part strategy – that I have perfected over 17 years – and that you can employ *TODAY* to start on the road to generational wealthThe one ingredient that is missing from your investment strategy – adding this can save you millions of dollarsHow the average person already owns stocks, but they don't even know it! P.S this could easily be youThe best brokers – which have low fees, best softwares, support and low start up cost.The super simple trick I use to make sure that my orders always gets executed in the marketHow to pick stocks in a way that keeping track of your investments doesn't feel like work at all! It fits right there in your lifestyle.`How you should determine your timeframe for investing (and stick to it)How to diversify your investments the right way My top 5 tech companies…and why I love themHow to do a break down a company's financial statements – I'll tell you *exactly* what to look forDon't you worry! I break down every single word in detail.You can learn even if you don't know what a stock is.Now you must be wondering…What the hell James? If you know the secrets to abundant wealth, why don't you just travel the world and live in a mansion?Heh. Well actually, I do.I've travelled to so many countries, I've lost count. I rent out huge mansions (like the one you see on my Youtube Channel) and live there till I feel like moving.I'm a semi retired millionaire, and I'm only in my early 30'sI do whatever I feel like doing, whenever I feel like doing it.But the reason I'm doing this isI hate it when people scam the public with "get rich" schemesThe only people getting rich are the people selling these courses.Honestly, it makes me cringe.I wanted to change that.My goal is to make you a millionaireAnd live the life you want, do what makes you happy, retire your parents..Follow your bliss. Whatever that may mean to you.And I wanna tell you – it is possible for you.If I can do it, why can't you?Whatever excuse is popping up in your head right now, YOU CAN DO IT. You're finally ready to achieve financial success. You're ready for abundance. Don't let your irrational fear – your mind which has been conditioned to fear everything – fool you at this point.Click the join now button, and I promise you – no matter what happens, your life – will never be the same again.FAQWho is James and why should I listen to him?James has been investing in the stock market for over 17 years now.He was an early investor in Tesla, Paypal, Match (Company that owns Tinder)He is now a semi-retired millionaire, has travelled to countless countries and lives in lavish villas all over the world.He shares some of his live trades on his Youtube Channel (which has over 38,000 subscribers) and you can check the ROI on his public trades yourself.Is this a one time Payment?Yes. You pay once and get lifetime access to the contents of the course. What's inside the course?The course consists of 8 lesson video files which you can access after making payment. They will also be sent to your email address.Why will this course work?Most traders and investors will tell you to follow either fundamental or technical analysis separately – but maximum wealth in the world has been created by following a mixture of both fundamental and technical analysisThe course breaks down how to use technical and fundamental analysis in a powerful combination that you won't find anywhere else.What if it doesn't work for me?James' strategies have been battle tested and made him and his students millionaires, but if you're unsatisfied with the course for any reason, you can request a refund by sending the team an email.We have an iron clad 30 day money back guarantee.
Social Accounts and Publishing Websites
Stock Guru has been identified as active on the following social accounts and publishing websites.
Topics
Stock Guru has been identified as active on the following topics.